Vibro Sieving Impact Flour Particles Bran Finisher
Vibro Sieving Impact Flour Particles Bran Finisher
AGS

JIANGSU

30 DAYS

10000 SETS
FFPD Horizontal Bran Finisher is used to reduce friction load during the milling process.
1. Improve the flour yield
2. Reduce the flour content in the bran
FFPD Horizontal Bran Finisher
Vibratory bran finisher is used in the screening of powdery materials and materials that are difficult to handle from ordinary gluten or dust collectors, as well as for ordinary gluten-making machines.
Carbon steel and stainless steel material are available.
Strong sieve ability-specailly designed vibration device, so that the whole sieve body in high frequency stable vibration can improve the system's screening efficiency and increase production.
Screen replacement fast: the use of easy disassemble design, can quickly replace and adjust the entire screen, reduce down-time.
Easy to overhaul: the use of large can flip access door design, easy disassemble, convenient for operators to repair and maintain the equipment.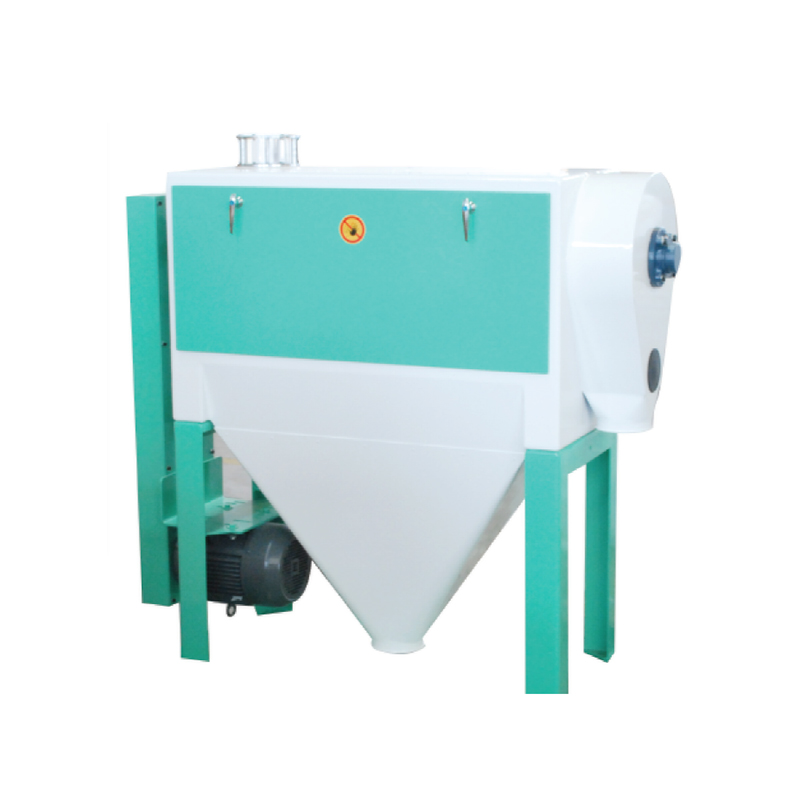 Model

Items

FFPD30 X 1a

FFPD30 X 2a

FFPD45 X 1a

FFPD45 X 2a

Output(t/h)

0.9

2 x 0.9

1.5

2 x 1.5

Power(KW)

2.2

2 x 2.2

5.5

2 x 5.5

Spindle Speed(rpm)

1400

1400

1050

1050

Air Suction(m³/min)

5

10

7

14

Weight(Kg)

236

440

378

720

Overall dimension(LXWXH)(mm)

1315 X 540 X 1305

1315 X 1075 X 1305

1658 X 625 X 1575

1658 X 1246 X 1575
FFPS Horizontal Spiral Bran Brushing-Finisher
Model

Item

FFPS45x1

FFPS45X2

Output(t/h)

1.25~1.9

2.5~3.8

Power(KW)

2.2~5.5

2X(2.2~5.5)

Main shaft rotator speed (rpm)

430

430

Weight(Kg)

381~420

751~80

Overall dimension(LXWXH)(mm)

1757 X 750 X1662

1757 X 1350 X 1662