Flour Maize Wheat Roller Mill 640 Square Plansifter
Flour Maize Wheat Roller Mill 640 Square Plansifter
AGS

JIANGSU

30 DAYS

1000 SETS
FSFG plansifter is mainly applied in sifting and grading for system material during milling process in milling industry.
Plansifter is also used in other industries for granule materials.
FSFG 640 Square Plansifter
- Unique motor shaft sealing device ensures the flour does not enter the equipment;
- It is equipped with a resilient support of the balance iron under the main shaft;
- Using imported self-aligning roller bearings for drive shaft, to ensure highly concentric precise;
- The top of sieve uses adjustment clamping mechanism, with simple, convenient and easy to operation;
- Using the new sieve box, the novel design patterns of sieve box increase the sieve area and capacity;
- Sieve door and the strict of channel sealing to ensure no powder fleeing and leakage;
- Plansifter framework uses automobile frames steel bending, welding, strong rigidity and good fatigue resistance;
- The completely enclosed structure is adopted for the machine has driven motor inside with attractive appearance.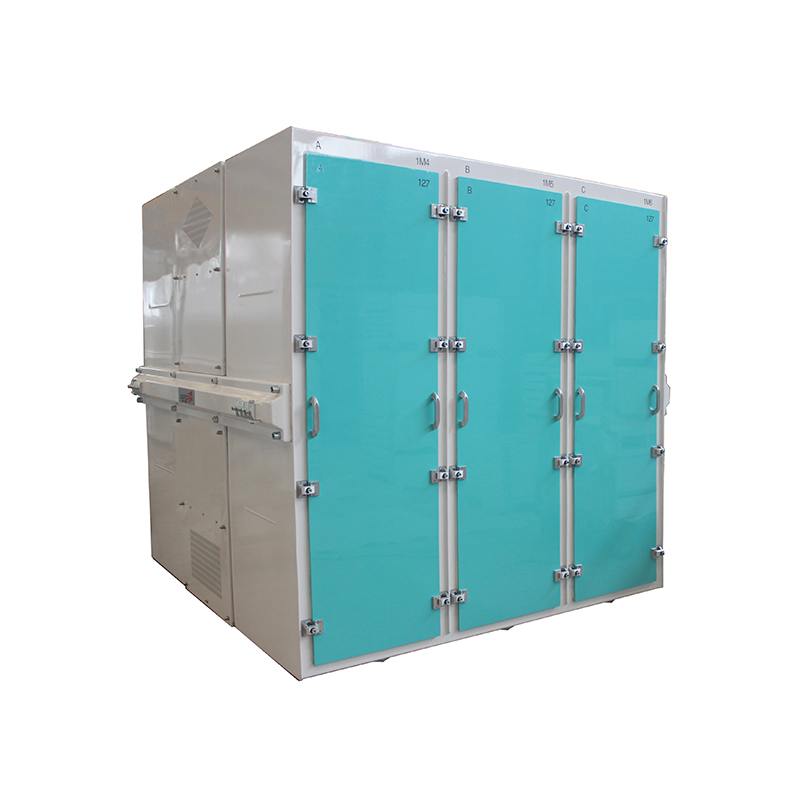 Performance parameter

Model

Comp.

Sieves of Comp.

Sieve Area ㎡

Main Shaft Speed

Radius of Gyration mm

Effective Sieve Height

Top Sieve Height (mm)

Power(Kw)

Weight (Kg)

FSFG640x4x27

4

23~27

32.3

245

≤65

1900~1640

125

3

3200

FSFG640x6x27

6

23~27

45.4

245

≤65

1900~1640

125

4

4200

FSFG640x8x27

8

23~27

64.6

245

≤65

1900~1640

125

7.5

5600