Seed Food Chemical Process Z Type Bucket Elevator
Seed Food Chemical Process Z Type Bucket Elevator
AGS

JIANGSU

30 DAYS

10000 SETS
Z-type Bucket Elevator are ideal for transporting fragile or delicate granular products such as: Long and short pasta, legumes, dried fruits, candy, frozen food, pet food, chemical and granular products in general.
Z-Type Bucket Elevator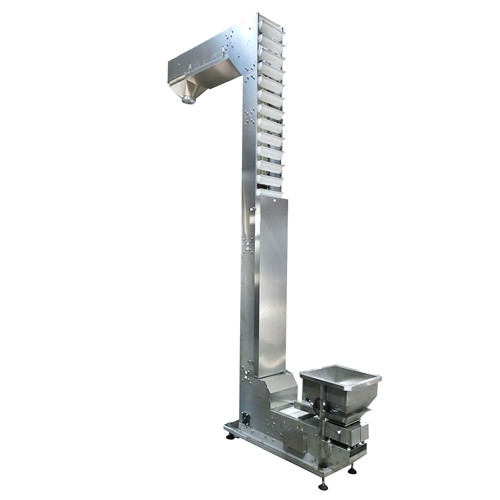 Technical Parameter

• Type: TST-3200HA Frame
• Bucket Volume: O.8L 1.8L 4.0L 10L
• Bucket Material: Food Grade PP
• Capacity: O.8L 0-2 m³ /H
1.8L 2-6.5 m³ /H
4.0L 6.5-12 m³ /H
L0L 18-21 m³ /H (bucket is up)

• Dimension: 3200mm (H)*1300mm (W)
• Voltage: AC 220V 1 PH, 380V 3PH, 50/60HZ
• Power: 0.75KW
Optional parts
• Material: SS304 I Mild Steel with Powder Coated
• Bucket: 0.8L 1.8L 4.0L 10L
C-Type Bucket Elevator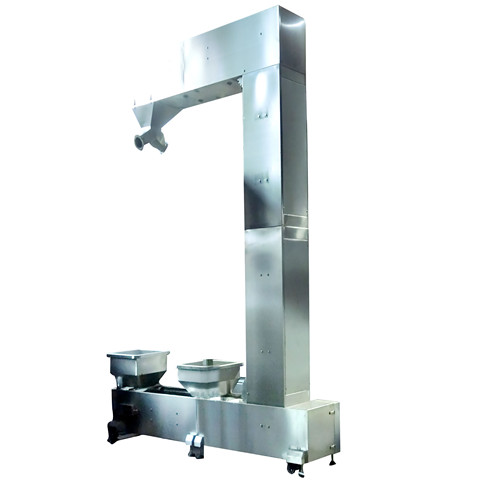 It is well suited for a broad range of free flowing products in the food, agriculture, pharmaceutical, cosmetic, chemical industry. Such as snacks, frozen foods, vegetables, fruits, confectionery and other granules.
Technical Parameter
l Type:TST-3200HA Frame
l Bucket Volume:1.5L 3.5L
l Bucket Material: Food Grade pp
l Capacity:1.5L 2-5 m³ /H
l Dimension:3200mm(H)*300mm(W)
l Voltage: AC 220V 1PH,380V 3PH, 50/60HZ
l Power:0.775KW
Optional parts
l Material:SS304 I Mild Steel with Powder Coated
l Bucket:1.5L 3.5L 10L
l Bucket Orientation is up all the time