Grinding Mill Air Classifier Separator Air Cyclone
Grinding Mill Air Classifier Separator Air Cyclone
AGS

JIANGSU

30 DAYS

10000 SETS
Air Cyclone size can be customized, the collect efficiency is 60~70%. The air volume of cyclone can from 1000m3/h to 1000000m3/h.
Air Classifier Separator Air Cyclone
Cyclonic separation is a method of removing particulates from an air, gas or liquid stream, without the use of filters, through vortex separation.A high speed rotating (air)flow is established within a cylindrical or conical container. When removing particulate matter from liquid, a hydrocyclone is used; while from gas, a gas cyclone is used. Rotational effects and gravity are used to separate mixtures of solids and fluids. The method can also be used to separate fine droplets of liquid from a gaseous stream.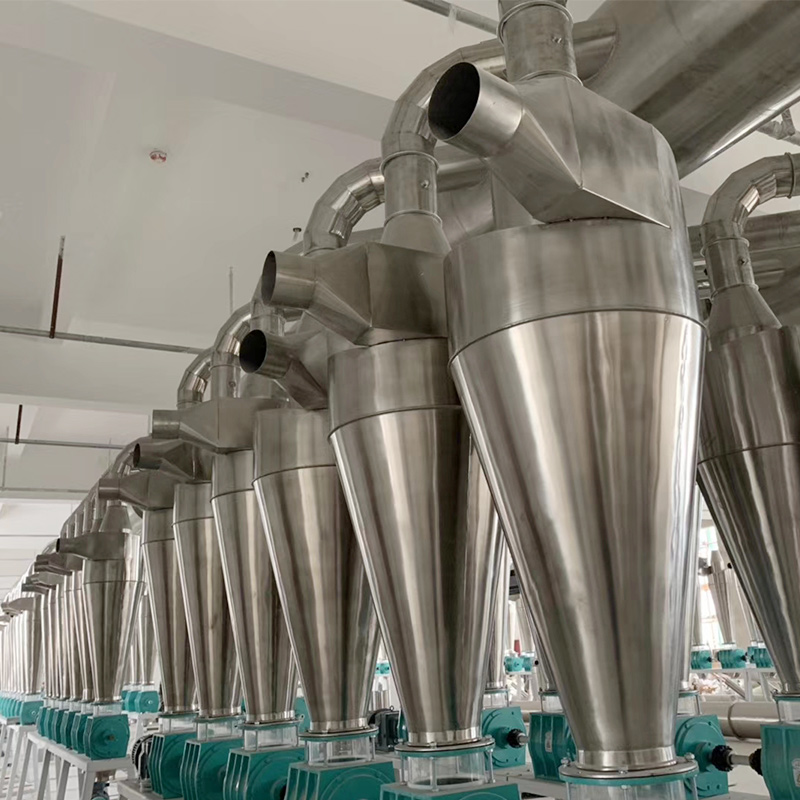 PARAMETER ABOUT CARTRIDGE DUST COLLECTOR
cyclone dust collector
air volume
m3/h
1,000~1,000,000
air inlet temperature
℃
≤1000
air inlet dust concentration
g/Nm3
1000
cyclone dust collector design parameter
diameter
mm
depend on pressure and air volume
hopper
/
depend on pressure and air volume
collect efficiency
/
60~70%
cyclone dust collector accessories
control system
control cabinet
Siemens or other well-known brands
fan
kw
depend on pressure and air volume
ash discharge
/
screw conveyor, rotary valve, heavy hammer valve