Bulk Material Seed Flour Feed Vibro Silo Discharger
Bulk Material Seed Flour Feed Vibro Silo Discharger
AGS

JIANGSU

30 DAYS

10000 SETS
TDXZ Vibro Discharger is widely used in flour milling, feed, food and medicine industry.
1. No material residue
2. Good safety
3. Simple and novel structure
4. Easy installation
5. Low maintenance rate
TDXZ Vibro Silo Discharger
1. Reasonable design of silo discharger ensure good sanitation: All discharge componets touching materials are all adopted streamlined geometry design, ensure the discharging completely without any automatic grading device, this kind of silo discharger in dust-proof design to minimized material residue and avoid material residue essentially.
2. Low consumption:vibrating discharger equipped small vibration motor to decrease energy consumption.
3. Low maintenance requirements: All discharger bearings are permanent lubrication, no lubrication is neeeded in routine maintenance; the structure of vibration discharger is strong and maintenance-free, whcih reduces the maintenance time to the greatest extent.
4. Depending on the material properties can be configured 30 ° and 55 ° in two different taper discharge plate, respectively, for flour, wheat and bran, corn powder materials.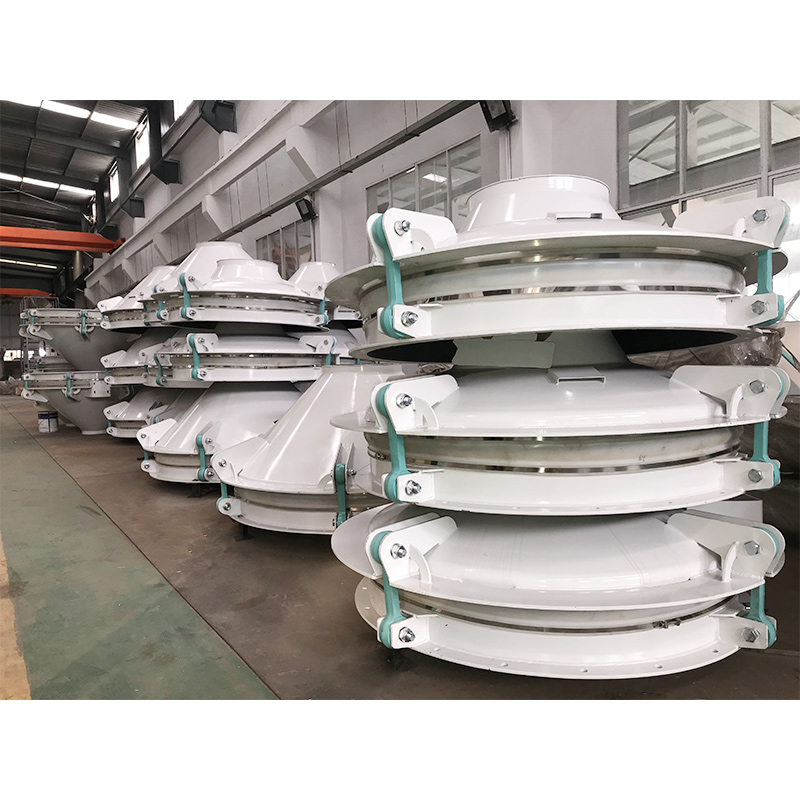 Model

Item

TDXZ80

TDXZ100

TDXZ130

TDXZ160

TDXZ180

TDXZ200

TDXZ250

Motor number

1

1

1

1

1

2

2

Power(Kw)

0.25

000.25

0.37

0.37

0.4

0.37

0.37